Welcome to Industrial Agencies
Kluber
Automotive Lubricants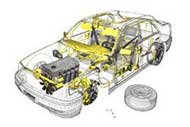 We offer automotive lubricants. For many of a vehicle's components, the lubricant plays a vital role as a design element. Because wherever there is relative motion between machine components in contact, specialty lubricants reduce wear and tear, alleviate friction and enhance the functioning of the component concerned. Kluber Lubrication accordingly prioritizes close cooperation between the component and lubricant producers whenever new development work is involved. With tribological solutions individually tailored to its customers' needs, Kluber Lubrication helps them to optimize their products, to create or enhance an innovative lead over their competitors, to upgrade their productivity levels and not least to cut their costs.
Industrial Lubricants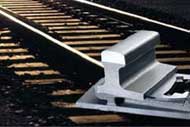 Whether facing extreme corrosion, high loads, rapid biodegradability, low environmental impact or long maintenance intervals – industrial lubricants from Kluber meet the demanding requirements of railway and marine applications. They have been specifically developed for individual applications and are designed to increase reliability, economy and service life of components in these industries, resulting in lower operating costs. Some of the applications in Marine where Kluber products are used: Propulsion Engines (Diesel Engine, Gas Turbine), Power Transmission/Gears (Ship reduction gearbox, Highly flexible coupling, Gear Coupling), Propeller (Fixed pitch propeller (FPP) / Controllable pitch propeller (CPP), POD propeller, Rudder propeller & Bow thruster), Electrical System (Electrical Propulsion motor and alternator, Switches and Connectors), Compressor (Air Compressor, Cooling Compressor, Gas Compressor), Deck Equipment (Fairleads, Winch, Capstan), Doors/Hatches/Ramps (Inner Doors/ Bulkheads/ Outer doors, Loading – Unloading Ramps/ Hatch), Crane/material Handling (Lift, Crane, Twist Lock, Rail/ rail point, Harbor cranes), Miscellaneous (Rudder, Fin stabilizer, Rope, Compensator chain for offshore platform, Fit-up Aid).
Machine Lubricants
Kluber offers specialty machine lubricants for various types of machines and installations in wood, paper, pulp and printing industries. Kluber also offers high-performance lubricants for related equipment such as valves, hydraulic units, pumps, fans, compressors, gears, and for maintenance and repair purposes. All these products are state-of-the-art from the economical and ecological point of view.
Some of the applications where Kluber lubricants are used are:
Wood yard: Debarking Drum, Bark Presses (Piston-type presses, Drum-type presses), Wood Grinders, Pressure Wood grinders.
Pulp Manufacturing: Thermo-mechanical pulping (TMP) and Chemi-thermo-mechanical-pulping (CTMP), Refiners (Twin Refiner, Double Disc refiner,Single Disc refiner), Chemical Pulping, Digester (Stirring unit in discharger), Bleacher, Dewatering presses (Wire presses, Screw-type presses), Wet end (Head box, Wire section, Press section, Doctor blade), Dry End (Rope sheaves, Spread rolls, Steam heads/ Rotating unions, Doctor blade)
Paper Manufacture: Sizing, Secondary drying, Glazing, Winding, Upgrading, Coating section (Spread rolls, Steam heads/ rotating unions, Rewinder), Upgrading, Grazing-winding section (Soft calendar, Super calendar, Winding machine), Finishing section (Roll and sheet cutters, Under floor conveyors), Chemical Recovery (heating and burning systems), Rotary Kiln (Girth gear drive, Tyre support), Recovery system (Soot blower, Induced –draft / flue gas fan)
Machine Tool Lubricants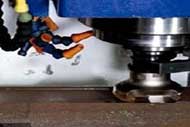 Kluber Lubrication offers a broad spectrum of top-quality, high-performance products for lubricating machine tools. These machine tool lubricants have been developed over long decades of collaboration with numerous OEMs, i.e. the manufacturers of machine tools, spindles and rolling bearings, who recommend them and indeed use them themselves. On numerous test rigs, Kluber puts all products through their paces. Our machine tool lubricants not only help to make your machines run smoothly. Depending on the application, they also enable
Lubricants for Machine Tools and Installations: Kluber Lubrication offers a comprehensive range of speciality lubricants for the Machine tool industry for applications such as:
High-speed spindles - special spindle bearing greases allow maximum speeds, speed factors as high as 2.3 million have been achieved, and can be used both for horizontal and vertical tool spindles owing to the consistency of the grease.
Longer maintenance intervals and lifetime lubrication, thus lower operating costs,
Longer service lives of components and machines and installations,
Higher efficiency and hence lower energy consumption,
Reduction of your number of lubricants and hence lower handling and stock keeping costs,
Smooth start of machines even under severe ambient conditions.