Welcome to Industrial Agencies
Ultrafilter (india) pvt.ltd.
Ultrafilter India pvt. ltd. is the first joint venture company in India to Design, Engineer, Manufature, Market & Service high efficiency purification equipments meeting demanding International quality standards worldwide. Ever since its inception at Bangalore, the company has been seeking out new state-of-the-art filteration & equipments to broaden its customer base by offering wide range of products to meet customer demands from companies which require state-of-the-art filtration equipments for various applications.
Compressed Air Filters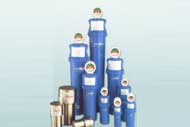 High Efficiency Filters to remove particulate contamination & oil aerosol upto 0.01 micron & upto working pressure of 400 bar & operating temperature up to 120℃...more
Process Filters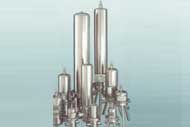 Gas Filters for Hydrogen,Nitrogen,CO2 Natural Gases etc.,Upto 400 bar.Cartridge Filter for water & other process liquids.Sterile Air Filters.Filteration down to 0.1µ...more
Desiccant Air Dryers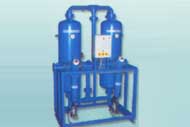 Fully automatic heatless dryers with in-built Pre & Post Filter....more
Refrigerated Air Dryers
Constant Dew Point of + 3°C.Ecofriendly refrigerants R134A.Dryers upto 40 bar Operating Pressure available upon request.Microprocessors & option for computer interface controls.Quality standards ISO 7183....more
LDO Filtration Kit
Filtration systems for LDO (Light Diesel Oil) used as alternate fuel for Diesel Generatators.Three Stages filters consisting of 25 micron strainers,25 micron bag & 5 micron bag filters....more